Essential oils when you hear them, you think of relaxing music, soft candles, divine fragrance and a soothing bath; well surely they are naturopathic healers but they are more and beyond than just offering relaxation.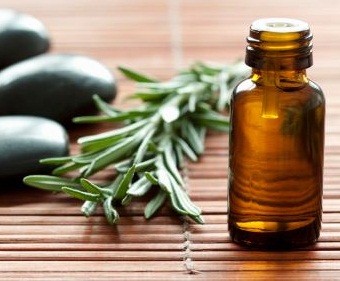 Today, essential oils are used for various purposes and the major ones are curing several health problems like allergies, healing skin problems, headaches, respiratory problems, swelling, sprained ankles etc.
Usually, in pregnancy, obesity, sprained ankles, PMS, congestive heart failure, Achilles' tendonitis, and osteoarthritis, walking for long distance, cirrhosis, etc. are some causes for ankle and feet swell.
Overall, these aromatherapy essential oils are great in treating number of physical conditions.
5 Best Essential Oils For Sprained Ankle
Sprained ankles and swollen feet are the most common problems which can be completely cured using essential oils. Essential oils can work wonders in bringing back your sprained and swollen ankles to normal state.
1- Chamomile Oil
Chamomile oil has a potential element named "Azulene" which has anti-inflammatory properties. It acts as a disinfectant that reduces swelling followed by the expulsion in case if you are suffering from insect bites.
Apply one or two drops of chamomile essential oil on the affected area of your sore ankle and massage gently; letting the oil penetrate in to the skin. Additionally; you can also mix few drops of the oil in warm water and soak it in for few minutes. Moreover; you can use the cloth as a hot compress on the affected area.
Direction For Chamomile Oil Massage
You will need to fill a medium sized bucket or a tub and fill it with warm water.
Now add about 5 to 10 drops of chamomile oil
Dip your feet for ten minutes or as long as the water stays warm
Repeat this procedure for at least 3 times daily.
2- Wintergreen Oil
Wintergreen is not a known name, yet an effective essential oil when it comes to curing your swelling and relaxing sore feet and ankles. It is an amazing pain reliever which is widely known for treating several health issues like headaches, painful ankles, muscle pain etc.
Direction To Use Wintergreen Oil Massage
You need to fill a medium size or a small sized bucket with warm water
Now add few drops of wintergreen essential oil to it. The oil has got strong properties hence; make sure that you use in limited quantity.
You can also dilute it with other essential oils like Cypress, Lemongrass, Lavender or Geranium oil for effective results.
Dip your feet within for about 10 minutes or you can prolong the session till the water is warm.
Repeat this process for at least thrice a day
Further tips:
If you are suffering from swollen ankles problems often; you can put stones and small pebbles in the bottom of your bucket or tub. Ensure that they do not have sharp edges. Rubbing onto them gives added relaxation
Do not do get into this session if you are already suffering from swollen feet as it could worsen the pain.
Dry your feet afterwards, and also you can rub some oil on the affected area for better and quick relief.
3- Juniper Oil

You can apply Juniper essential oil to reduce body swelling which has caused due to premenstrual symptom or water retention in the body. The oil has potential natural ingredients to extract fluid from the skin. It is the most remedial oil available to cure swelling problems.
Fill your bucket with water and add half teaspoon oil, dip your feet into the water for about 15 to 20 minutes. You will instantly notice the swelling going away within a few minutes.
If you have no time in your hand to have a foot bath; and need immediate relief, massage this oil on the painful areas and you can see the swelling reducing. You can also dilute this oil with other oils to get maximum health benefits.
Further tips:
After massaging your affected area with essential oil, it is beneficial if you can apply a hot compress to your swollen feet and bruised ankles quick improvement.
You can also use a cold compress to ease extreme pain.
4- Lavender Oil
Lavender essential oil is the most versatile to use. Widely known for curing various health problems; it is widely used for various beauty treatments as well. Lavender oil is one of the popular essential oil and can be easily found in stores.
Take a wide vessel or bucket and fill it with warm or cold water and add few drops of lavender essential oil to soak your feet within. You will see that your swelling has reduced and if you are suffering from sprained ankle that too has minimized the pain.
Don't use warm water in case you are pregnant or if the climate is very hot. Mix 2 drops of lavender oil, 1 drop of lemon oil, and 1 drop of geranium oil. Let your leg, twisted ankle, or feet relax in the water for about 10 minutes. Do not keep your feet for more than 10 minutes.
5- Tea Tree Oil
Tea tree oil is extensively used to prepared anti-acne or anti-dandruff products. It has antiseptic and antibacterial properties which make it highly effective against dandruff and acne.
Tea tree oil can also be used for to treat the swelling of rolled ankle. You can apply this oil directly on the skin; unlike other oils it doesn't requires mixing it with other oils.
Take few drops of tea tree essential oil in your palm and massage on the affected area. Make outward stroke towards knees to disperse the fluid. Massage this way 2 times a day to witness a speedy recovery from swelling.
Conclusion
The above mentioned essential oils help to reduce swelling, alleviate pain and soothe the swollen body parts but if the swelling persists or occurs frequently then you should consult your doctor immediately.
These essential oils for ankle edema or injury are widely available at online stores as well as your nearby pharmacy.
However; before buying essential oils, it is important that you understand the benefit of it as each one has its uniqueness within to cure the health problems.
Incoming search terms:
essential oil for sprained ankle