*This page may contain affiliate links. When you buy through these links, we may earn a small commission at no extra cost to you.
Usually badminton players are seen wearing sports socks during the game.
Though these socks may work just fine for an average player, if you are a pro in the field or you want to play aggressively on the court, you would need something better.
Socks that are specially designed for badminton hence come in picture.
What makes badminton socks a better option for badminton players is its enhanced durability and additional cushioning.
You should therefore avoid wearing your regular sports socks when playing badminton.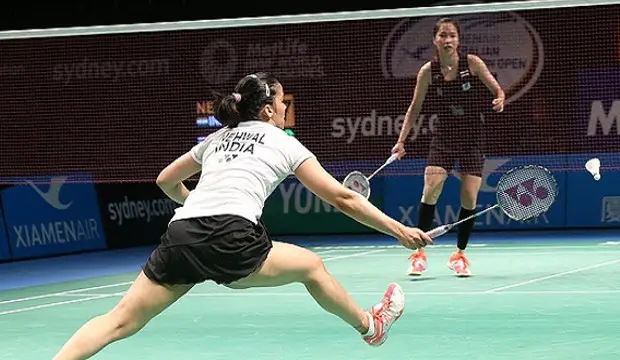 The fact is – lot of people don't really have the idea that there are socks specifically available for badminton.
If you haven't tried them yet, you should try them for sure in your next game for the benefits it provides.
Benefits of Badminton Socks Over Regular Socks
You must have seen a number of badminton players spending innumerable hours trying to choose the best racket, shoes and bag for their badminton.
But not even one of them pays a tiny attention to the kind of socks they should be wearing while on the court.
Just by looking at both the socks (regular sports socks and badminton socks), you may not be able to see any difference.
But below here are some of the important differences mentioned for you:
While sport socks are thinner with less cushioning, badminton socks are thicker with more cushioning.
Sport socks are comparatively less durable than badminton socks.
While sports socks are can stretch more, hence they offer less protection, badminton socks on the other hand aren't very stretchy and hence offer more protection.
Sport socks have low thread count which means the fibers are loosely knit while badminton socks have high thread count and has the fibers densely knit. The tiny holes which form when you stretch will help you in finding out the density of the socks. It adds to the life of the socks and also offers better protection to your feet.
So, all in all, the price of sports socks are less in comparison to badminton socks.
With so many differences and benefits, you may find it obvious to buy badminton socks for your badminton and not pick any sport socks.
Especially if you are a professional badminton player and love to spend some time on the game, then you should definitely consider spending some money on badminton socks.
An aggressive game on the badminton court could easily tear your sport socks and you may end up having holes on it.
However, badminton socks are designed to bear your aggressiveness and hence they will bear all the pressure and last longer in comparison to the sport socks.
With the right badminton socks on your feet, you can play the game in an extraordinarily manner.
It doesn't just give you comfort, but also provides protection and cushioning to your feet.
The Conclusion
Rather than sticking to the common sport socks, it's wise to go for a pair of badminton socks for a better experience at the game and for higher safety of your feet.
There are several online platforms where you can buy badminton socks for you.
These socks are also available online at stores like Amazon for men and women.
All you need to do is pick your options and make your selection and then place your order. It will soon reach your doorsteps.
Share the post "Should You Wear Your Regular Sports Socks for Badminton?"